6th May 2019
O.P.I or CND Shellac Manicures?
When getting a manicure there is always a battle over what to get, is it OPI lacquer or CND Shellac ?
It is a tough decision whether you get a O.P.I or CND Shellac manicure and there are pros and cons for both.
The main pros of a gel system are that the UV light dries your nails immediately . You have a manicure that will last up to 2 weeks (sometimes more!!). The cons are that gel needs to be soaked off safely so that no damage is done to your nail and visible regrowth will show the longer you leave it on.
With nail lacquer such as OPI you can remove this with a standard nail varnish remover you can find in the chemist. However, it will only be touch dry when you leave the salon. Finally, your nails will only last for a few days without chipping. To help prevent this, we use Seche Vite which is an excellent top coat and it is touch dry within a minute allowing you to carefully go about your business.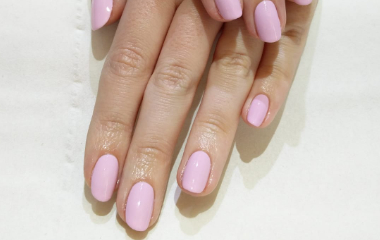 The products we use:
At Mudpak we think it is important to not just use one brand but to cherry pick the best products from various brands. This allows us to source the best for our clients so we get the perfect desired look. For cuticle care, for example, we use Solar Oil which is rich with jojba oil and Vitamin E in combination with CuticleAway which is a gentle cuticle remover which melts away your cuticles.
MAKE AN APPOINTMENT
FOLLOW US ON INSTA
@Mudpak_salon